24/7 Towing Service
in Sioux Falls, SD
We offer quick towing, roadside assistance, unlocks, jumpstarts and more. Servicing the Sioux Falls, Mitchell, Brookings, Beresford and Luverne, MN area.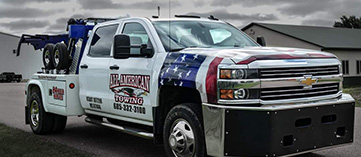 Wheel Lift, Fatbed, Motorcycle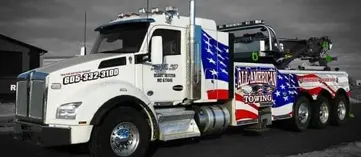 Heavy and Medium Duty Towing Services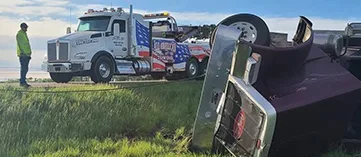 Jump Starts, Lockout, Flat Tire Change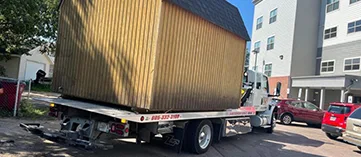 Sheds, Toolboxes, Car Hoists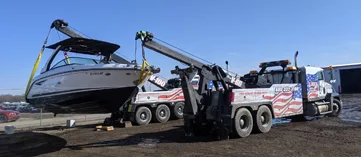 Boats, Skidloaders, Forklifts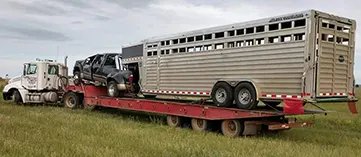 Trailers, Campers, Farm Equipment
Your first pick for Sioux Falls 24/7 Towing Services
We've towed everything from car frames to tractor-trailers. Light duty, medium duty, and heavy-duty – you name it – we've more than likely towed it. We also assist multiple law enforcement agencies with their towing needs, property owners with their vehicle removal needs, as well as financial institutions with their property recoveries.
At All American Towing, Sioux Falls we value your car and your time. We treat your car like our own, our employees have a high level of customer service and we make every effort to be on time so you can plan your day. All of our employees are uniformed for easy identification and all of our trucks are non-smoking for the comfort of all customers that ride with us. There's no length that we won't go to for our customers. You can trust All American Towing to provide professional service and fair prices. We are Nationally TRAA Certified and Law Enforcement Authorized Towers.
Save time and money with our online car auctions! Our online auctions feature pre-owned, salvaged, & repairable cars, motorcycles, trucks, and SUVs on sale at the lowest prices. Save money versus buying at a dealership!

It's fun, fast and easy to bid online! Register now and get authorized to bid or buy in minutes!